4415 Industrial Vacuum Sintering Furnace
Equipment Icon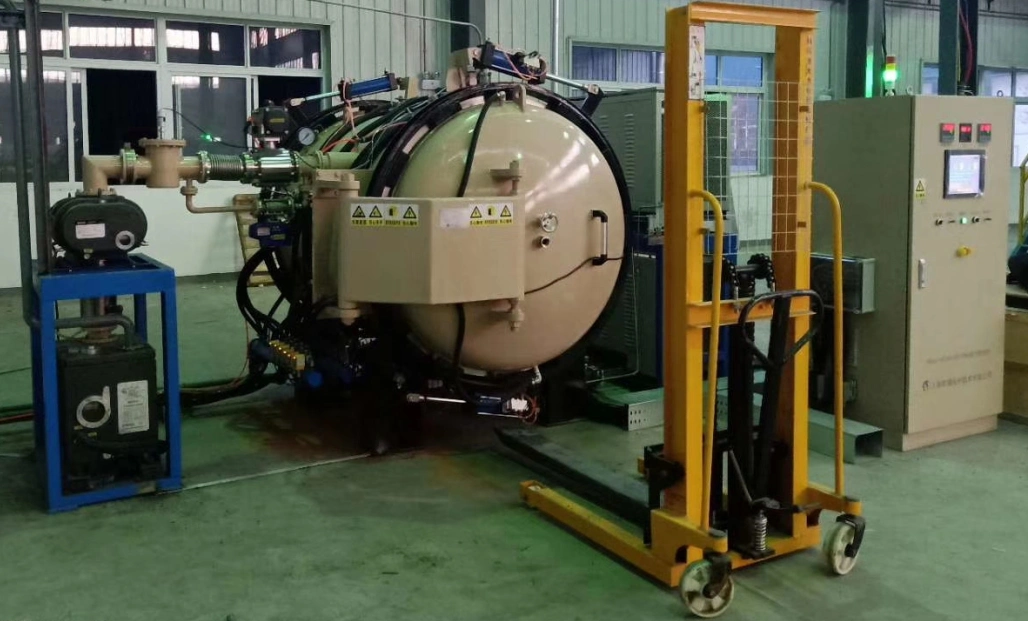 Uniform heating, Reliable heat insulation and Temperature measurement
Using graphite resistance heating, reasonable heating structure, excellent material, enture the uniformity of furnace temperature under vacuum.
Performs Degassing, Dewaxing and Sintering in Sequence
Uses internal tight box to discharge binder vapors and prevent them from adhering to or contaminating furnace walls or the heat-insulating layer.
Complete steam grease cleaning system
Equipped with a unique steam fat removal system to eliminate the troubles of fat removal.
Advanced automatic control and reliable safety interlock
Adopt computer to realize automatic control of temperature and action process, and PLC realize safety interlock. It has sound and light alarm and interlock function such as overpressure and overtemperature and high water temperature.
Efficient fast cooling system
Can be equipped with internal or external circulation rapid cooling device, high-efficiency heat exchange technology blows to the workpiece in multiple directions, cooling quickly and evenly.

Cemented Carbide(WC,TiC)
Performs dewaxing, degassing, and sintering in sequence
Oxide Ceramics
Performs dewaxing, degassing, and sintering processes in sequence
Application: Aluminium Oxide(Al2O3), Zirconium Oxide(ZiO2)
Non-Oxide Ceramics
Performs dewaxing, degassing, and sintering processes in sequence
Application: Silicon Carbide(SiC), Silicon Nitride(Si3N4), Aluminum Nitride (AlN)
Metals and Alloys
Performs dewaxing, degassing, and sintering in sequence
Graphite
Performs degassing and purification in sequence

4415 Industrial Vacuum Sintering Furnace

Model

VHSgr-40/40/150-1800 (4415)

Equipment Form

Horizontal

Loading method

Horizontal side loading

Heating Element

Graphite

Ultimate Vacuum

8.0×10-3Pa

(

8.0×10-5 torr

)

Pressure Rising Rate

≤

2.0Pa/h

Technical parameters of vacuum sintering (use of vacuum sintering)

Heat Area Size

400x400x1500mm(WxHxL)

Max.Temperature

1800ºC

Working Temperature

1700ºC

Max.Power

150KW

Temperature Accuracy

±1

ºC

Thermocouple

W-Re5/26(C-type)

Technical parameters of vacuum degreasing (for vacuum degreasing)

Applicable material and degreasing process

CIM / MIM

Degreasing Temperature

100

ºC

~ 950

ºC

Gases

Nitrogen,Argon

Control System

PLC+HMI

Cooling Water Requirement

Water pressure: 0.2~0.3MPa, water flow: 25M3/ h