RONGXING Cold Ramming Paste

Cold ramming paste, also called cathode ramming paste, can be laid at room temperature. It is widely used in industrial
furnaces such as aluminum reduction cells, iron-making blast furnaces, smelting furnaces, and calcium carbide furnaces.
The aggregate of this cathode paste is the same as that of ordinary cathode paste (also called hot ramming paste), such
as ordinary calcined anthracite or electric calcined anthracite, metallurgical coke, graphite crushing, etc. The low softeni-
ng point of the adhesive is 20 ºC ± 5 ºC.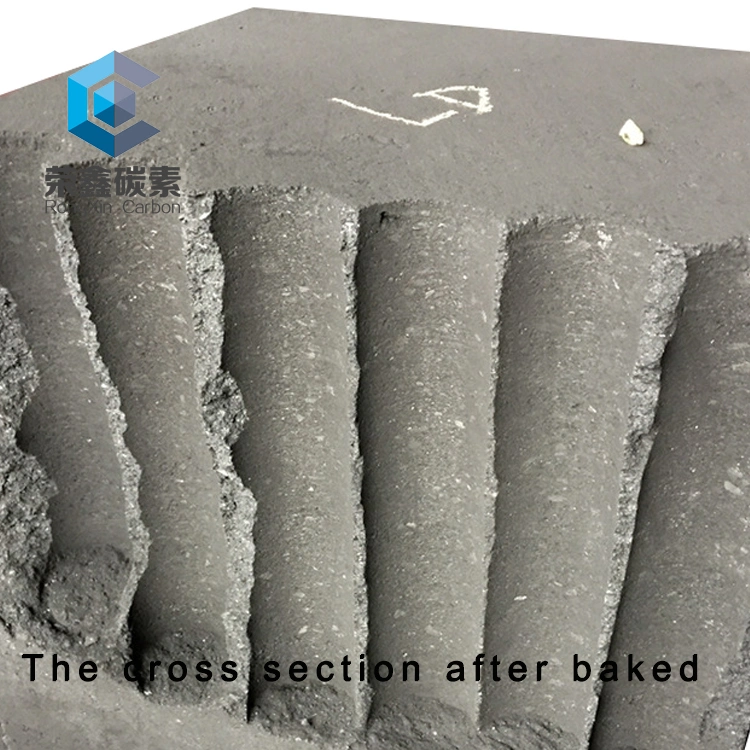 Basic Parameters:
P

roperty

Unit

Mean value

Volatile Matter

%

<24.0

Ash

%

<7

Bulk density

Green mix

g/cm3

>1.7

Baked mix

>1.55

Open porosity

%

<18

Thermal Conductivity@30C

W/mK

<6
Cold Ramming Paste applied in the furnaces as reference: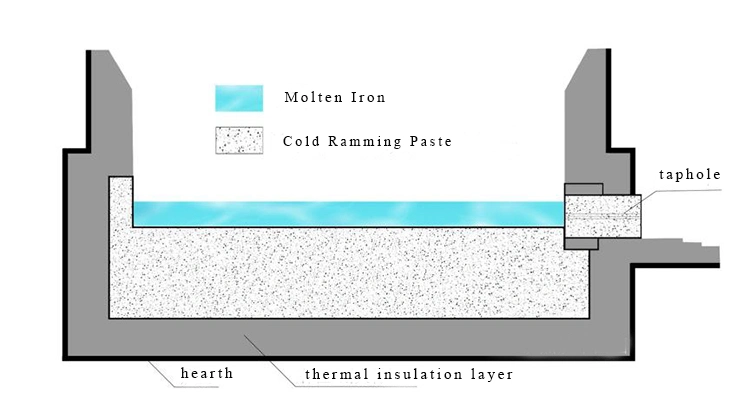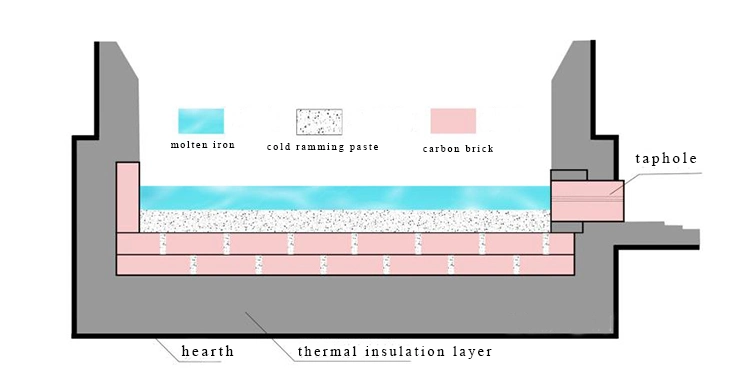 Construction Site: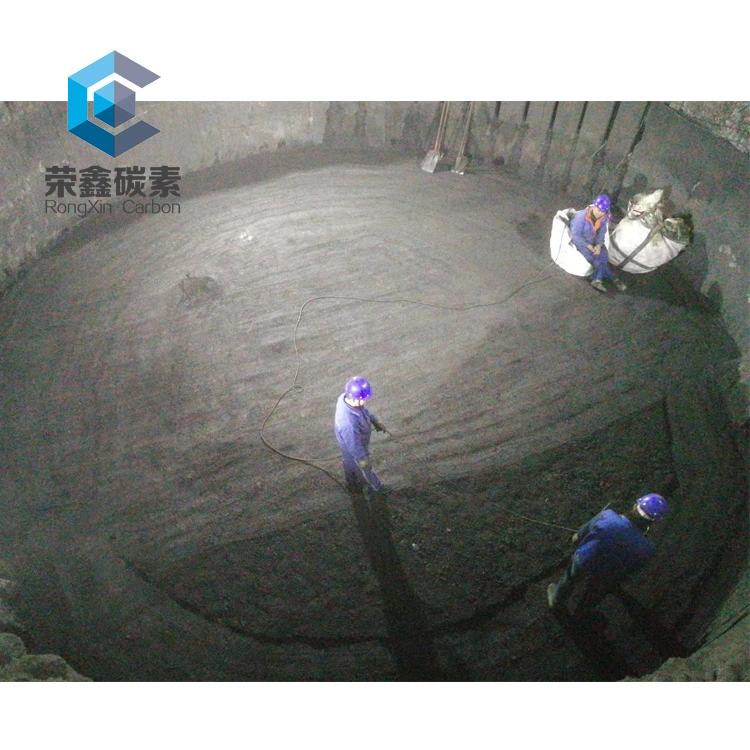 Package:




Advantages of cold ramming paste for the overall construction of submerged arc furnace:
1. The product tamping is not limited by temperature, can be constructed at room temperature, has strong plasticity, good compressibility, and is easy to realize additive manufacturing and short-process production
2. It is suitable for any geometric size requirements, and has high tamping density, good homogeneity, and there will be no
defects such as "delamination" and "crack" after baking.
3. Small thermal expansion coefficient, low elastic modulus, good thermal stability
4. High bulk density of rammed solids.
5. After the product is integrally baked and formed, it has high wear resistance and ductility, and has strong corrosion resis-
tance to alkaline substances such as potassium
6. The service life is longer than traditional carbon materials by 1-3 years
7. Good combination of new materials and modified materials (lining matrix), simple and convenient maintenance, low cost
(cost is about 1/3 of traditional carbon materials)


Why choose us:
1, Supplying ramming pastes of consistent quality - providing the basis for long pot life.
2, Easy installation and handling - saving time during installation.
3, Developing products for an improved working environment.
4, Sharing experience through technical service and training seminars - achieving the optimum result during installation.

Contact us:
Dorothy Yang
(Sales Manager)