Product Description:
Good solderability 850 ºC Fired Electrically Conductive Paste for ALN Electrode
Our paste SNM-06L is an environmentally friendly product created as a substitute to lead solder. They have the highest level of thermal conductivity in the industry for high-density silver filling, as well as also possessing high electrical conductivity. Therefore, it has been favored by many customers since its development.
Advantage
1. High adhesiveness reliability with various types of ceramic substrates
2. Offers migration resistance and can be UL796 certified
3. Includes no Pd and offers superior anti sulfuration
Application
Piezoelectric Ceramics
Aluminium nitride substrate
Piezoelectric crystal electrode (Buzzer, Transducer, Piezoelectric ceramics)
Chip Component
ALN (aluminium nitride) electrode
Technical Spec:

850 DegreeC Fired Dielectric Overglaze Paste
Test
Properties
Viscosity (Pa.S)(10rpm, 25±1ºC)
30-70
Solid Content (%)
76±1
Fineness (μm)
≤18
Color
Blue(FG8501), Green(FG8502),
Black(FG8503), Gray(FG8504)
Acid Resistant (5%H 2 SO 4 30min)
Excellent
Insulation
Excellent
Printing (Stainless Steel mesh)
200-250 mesh
Typical Drying Condition
100-150°C/(8-10min)
Typical Firing Condition
850°C/(8-12min)
Fired thickness(μm)
15-30
Dielectric Constant
8.2
Thinner
LEED JZ--XZ
Shelf Life
Six Months from Date of Shipment
Company Introduction:
Founded in 2011, Hunan Guoyin New Materials Co., Ltd. is a high-tech enterprise specializing in the research, development, production and sales of high-performance silver powder and silver paste. Our factory is located in Wangcheng Economic Development Zone, Changsha City, Hunan Province.
We have advanced production and testing equipment, and has established testing methods similar to customers and a complete quality assurance system. And with more than 10 national invention patents, it has completely independent intellectual property rights. NSM
care about the environmental protection and our future. Our products meet the EU's RoHS and REACH standards.
We adhere to
"Quality first,
Service first,
Customers first"
. And got
ISO9001: 2015
QMS certification
, ISO14001: 2015
EMS certification
&
intellectual property management system certification,
and a
ll process of our production line is normalized and controllable. The outgoing quality rate of our products should be 100% to guarantee the best quality. Our high quality of products and service bring us the trust and faith of our customers.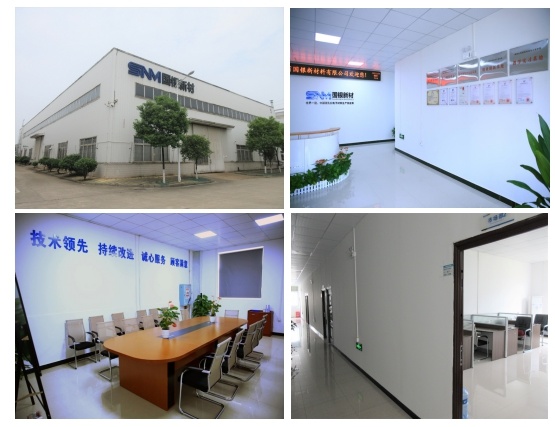 Our products:
Our main products are ultrafine microcrystalline silver powder, flake silver powder, solar cell positive / back electrode silver paste, 5G ceramic filter silver paste, chip component silver paste, glass ceramic series resistor / electrode paste, piezoelectric ceramic Silver paste, low-temperature flexible line silver paste and touch screen silver paste, etc.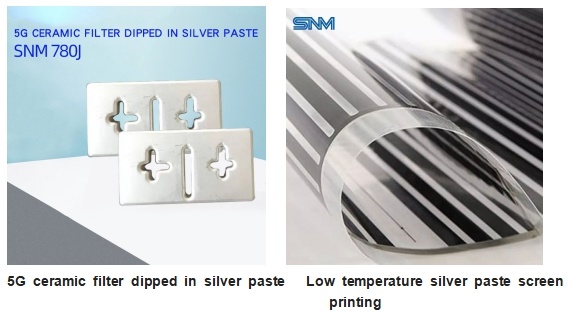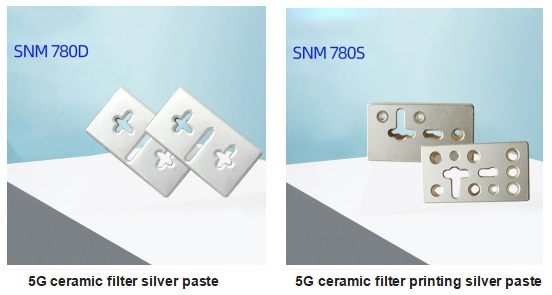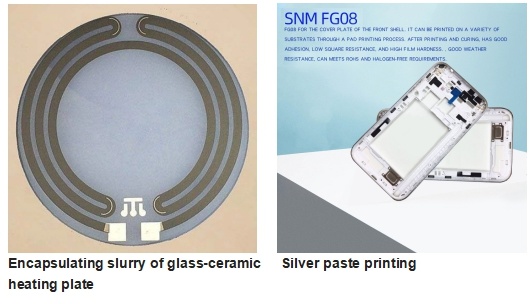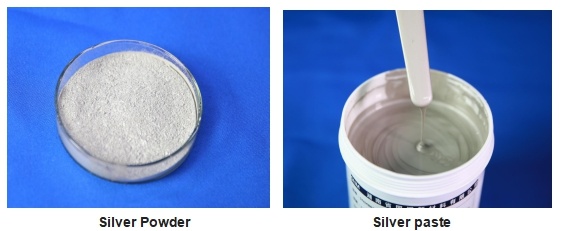 Production Flowchart:
Normally the typical steps for the electronic paste manufacturing is as below.
1) Raw materials inspection(mainly Ag and Al metal powder); 2) Materials adjust mixed and dispersion; 3) Rolled pulp; 4) Vacuumize; 5) Function Test(including Viscosity, fineness, conductivity, adhesion, solderability, etc.); 6) Package.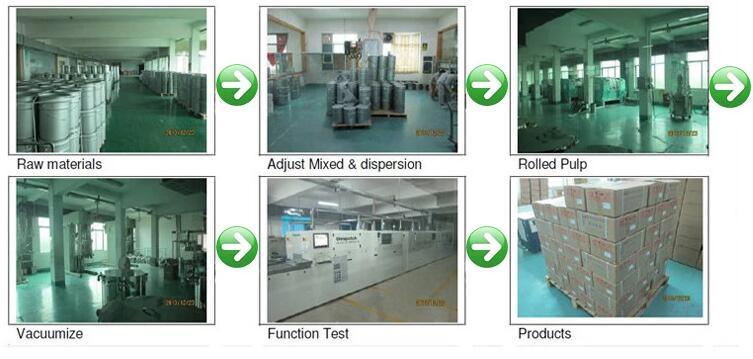 Our certificates: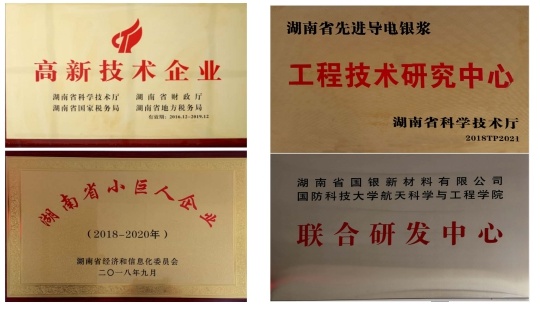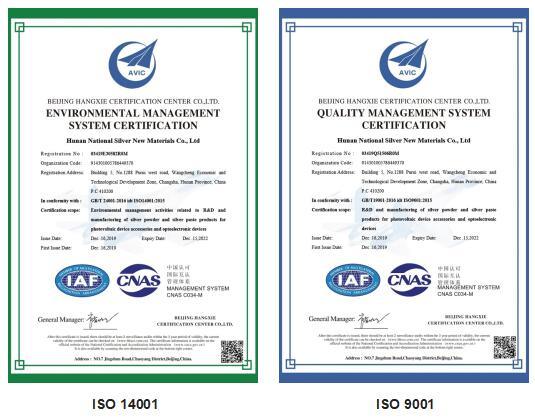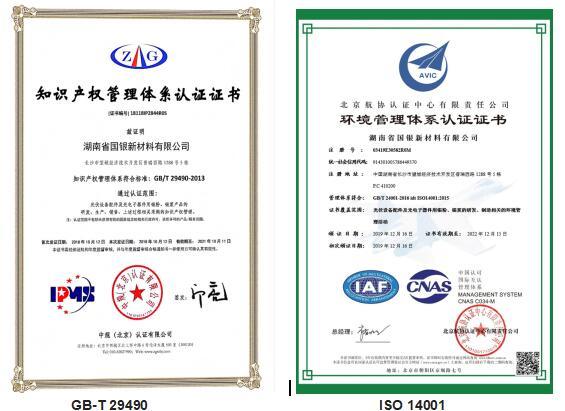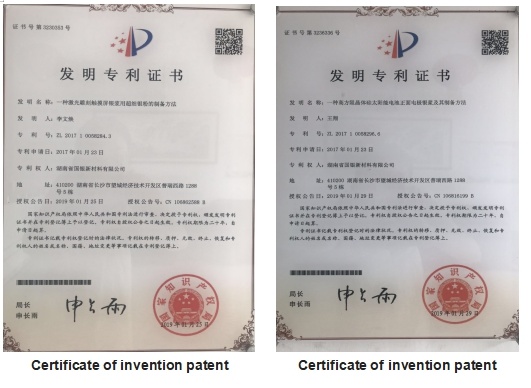 Packing & Delivery
Below are our standard pacakge. Customized pacakge is available if special needed.
For the delivery, we normally choose DHL as long term partner due to the fastest delivery and smooth custom clearance.
And if you have better delivery way, it is also available. Please advise us.