SNM C11 High temperature conductive silver paste on glass-ceramics heating plate
SNM C11 is a kind of high-temperature conductive silver paste specially designed for glass-ceramic heating plate. It has perfect thermal expansion matching with glass-ceramic glass plate. It has no cracking and no package, long-term operation without attenuation and other characteristics, matching with the resistance slurry SNM RXX, encapsulation slurry SNM G13.

Technical Index:
Product Item

Method

Test Result

Appearance

Visual inspection

Silver-white Fluid

Solid content

80~82%

Viscosity

Brookfield viscometer(25ºC,10#)

80~120Pa.s

Fineness

British Elcometer Scraper Fineness Meter

≤10

μm

Sheet Resistance

Digital resistance meter

≤3mΩ/

Tensile force

250ºC,2×2mm welding spot

40N

weldability

Immersion in a tin melting furnace at 235 ºC for 3 seconds

The coverage area of tin on the silver layer ≥90%
Application condition:
1.Stir:After refrigerating, the silver paste should be returned to room temperature (25 ° C), and then used after stirring for 10 minutes.
2. Printing:In a clean and well-ventilated environment, it is recommended that the mesh size be 150-325 mesh and the latex thickness be 5-25 μm.

3. Curing: Infrared tunnel furnace 200 ºC & 5min.

4. Sintering: 850ºC&5~10min.

5. Cleaning: It is recommended to use net water for cleaning.

6. Dilution: The viscosity of the slurry can be adjusted with a special thinner to suit the process requirements. However, it is generally not recommended for use, and new pulp does not need to be adjusted.

7. Transportation and storage: During transportation and storage, the product should be protected from moisture, pollution, and high temperature; it should be stored in a clean, dry, and open flame environment. The best temperature for storage is 5-25 degrees, and it should be protected from sunlight Direct shot. The shelf life of the slurry is 6 months.





COMPANY DETAILS: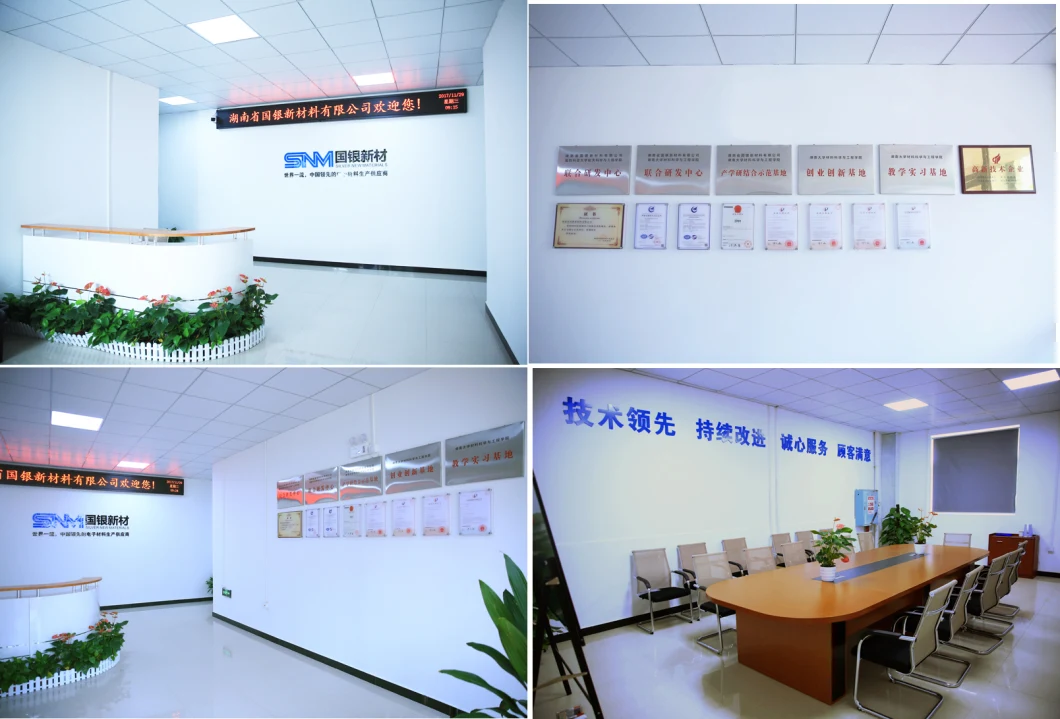 Company certificates: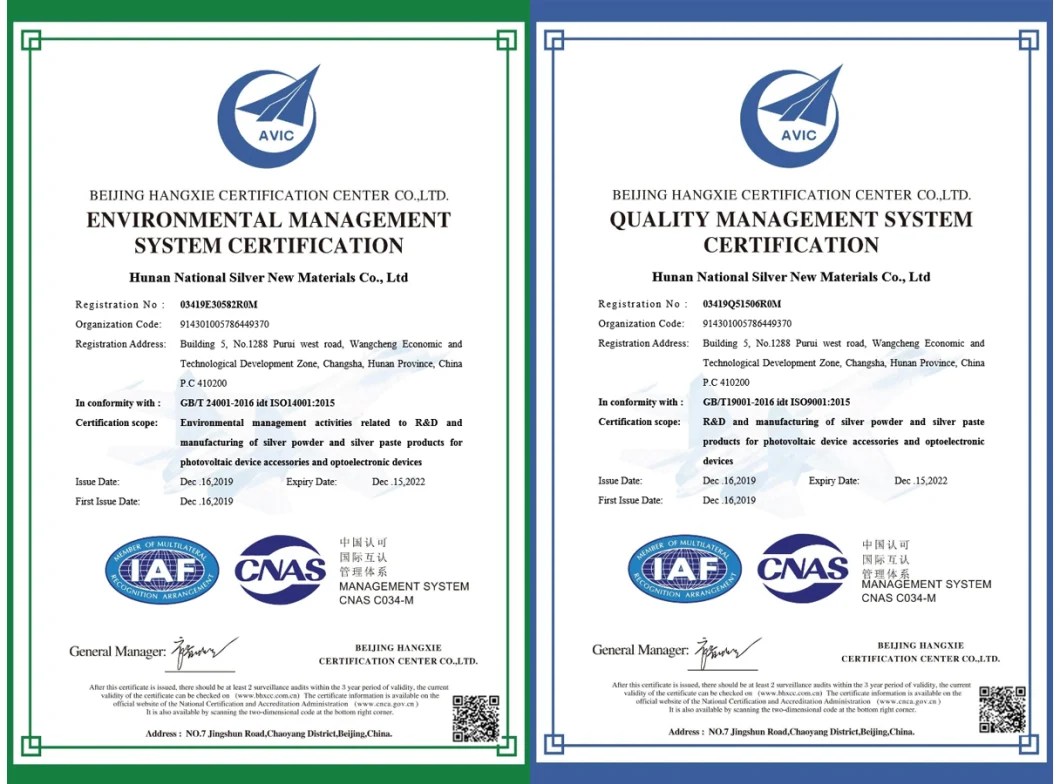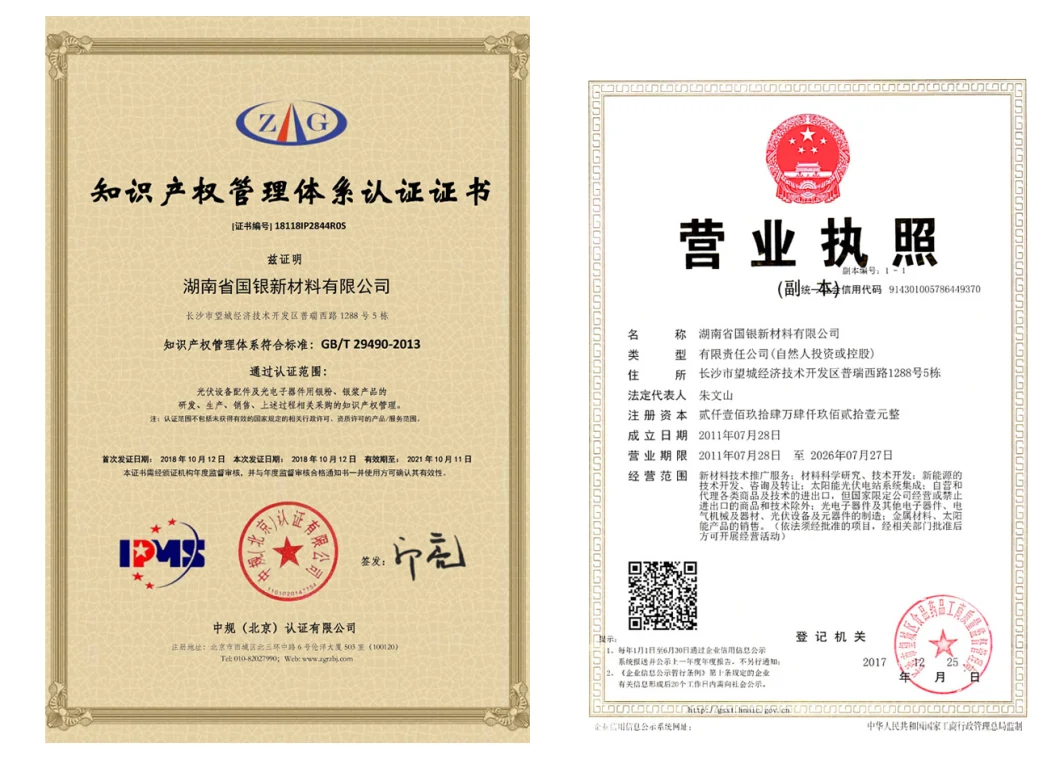 Our product application presentation of conductive silver paste: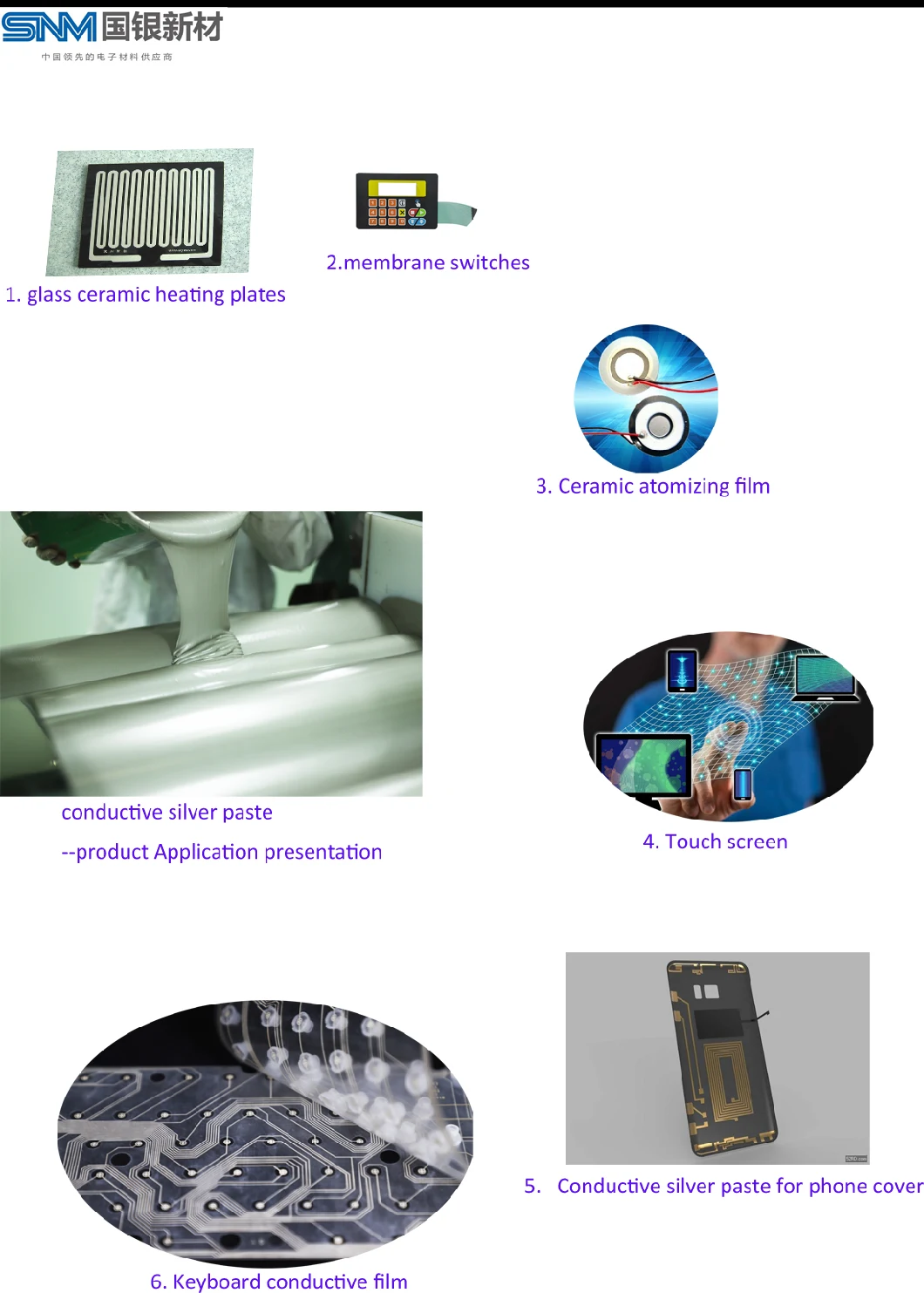 R&D Team





Telented R&D Team takes over 20% of company's employees.




We cooperation with colleges and universities while keep independent research and development, and have undertaken the national "863" project, national small and medium-sized enterprise innovation fund project and the key technology project of hunan province, formed series of electronic paste products with a complete independent intellectual property rights.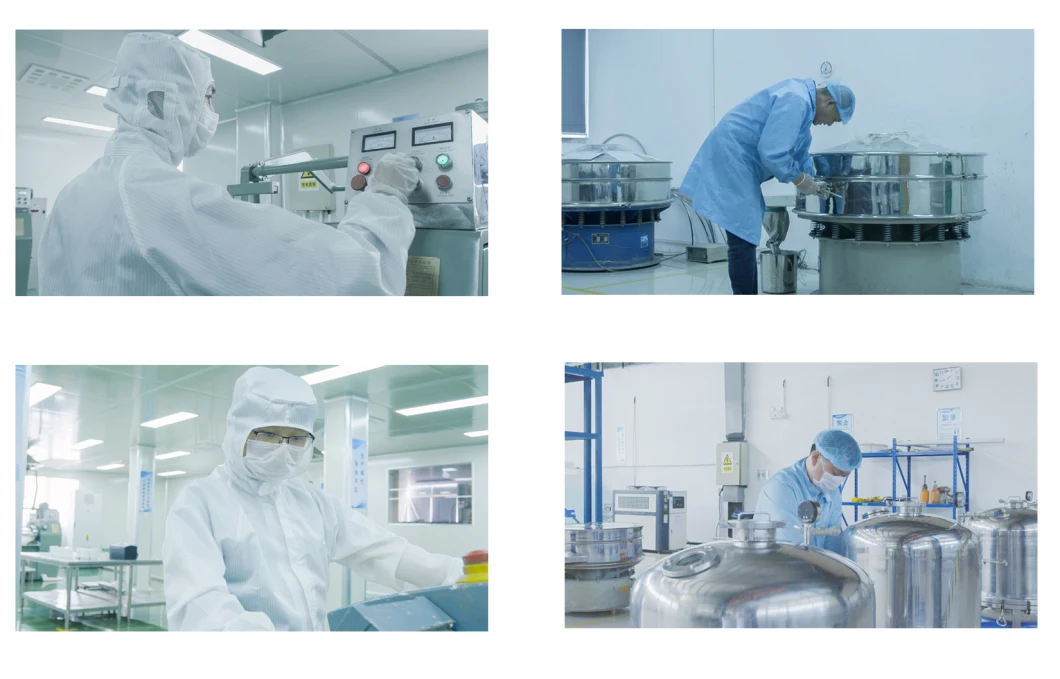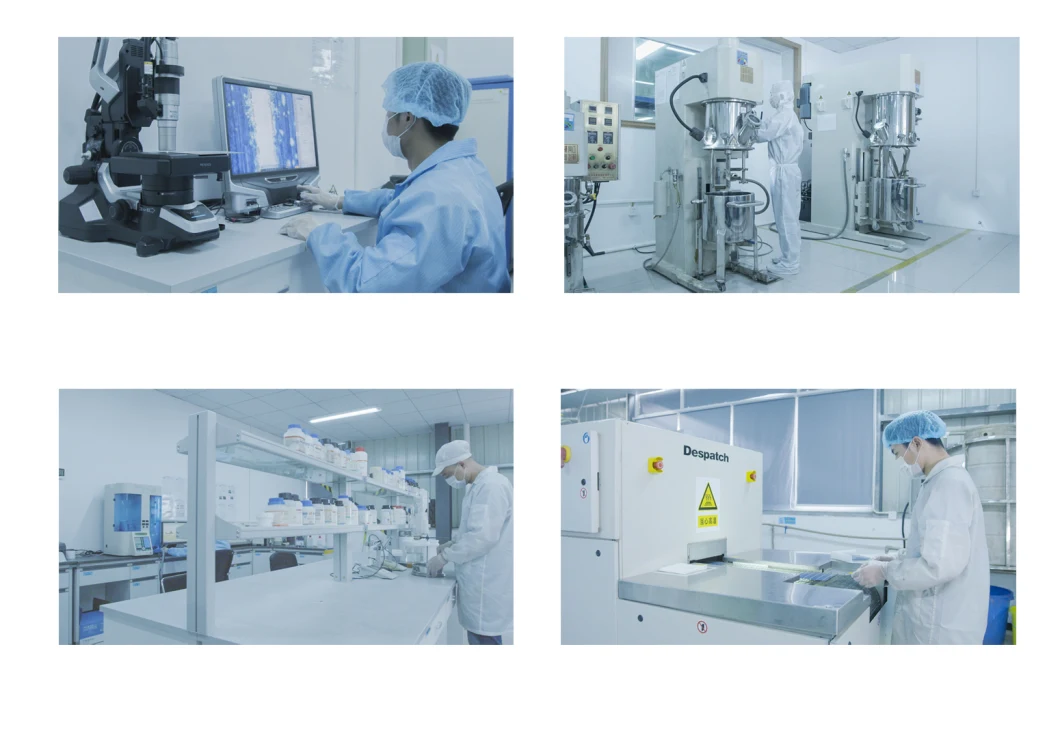 Our company machine equipment details as follows: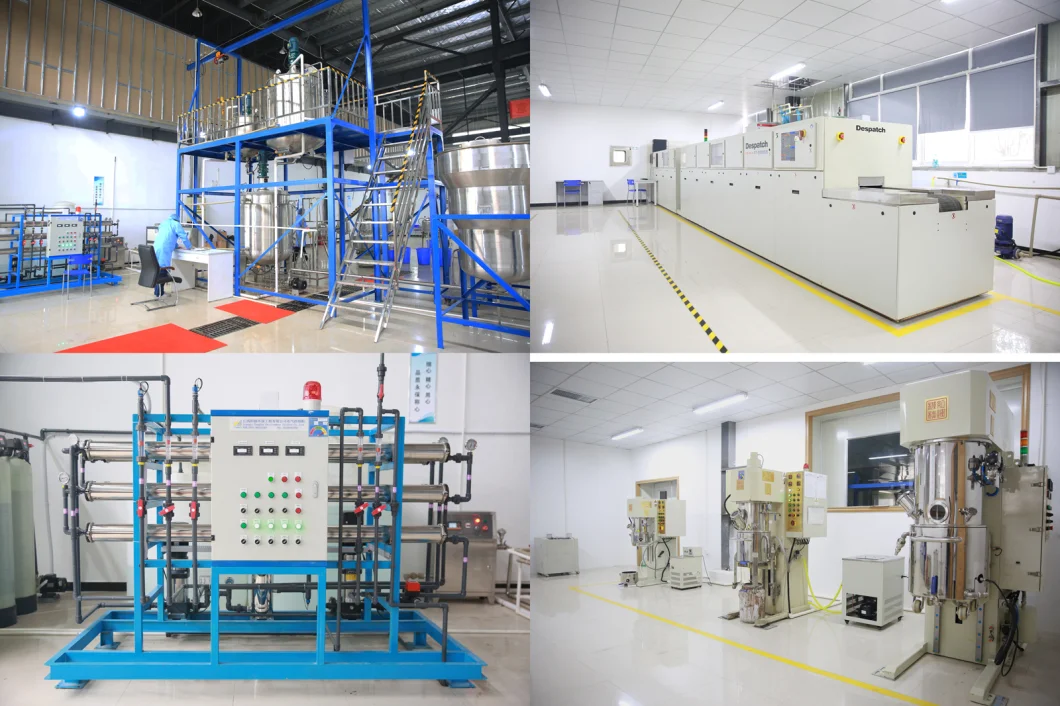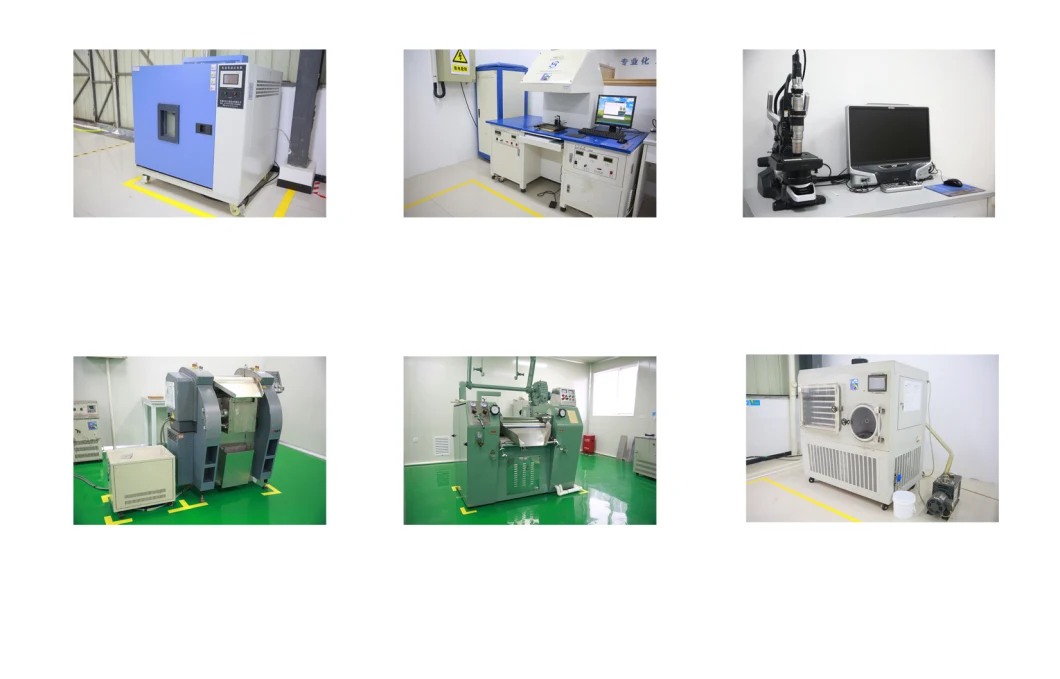 EXhibitions and technical exchange
In order to better understand the local market specific needs and follow up the industrial latest technical updates, we insist on participating in the exhibitions, domestic and international technical exchanges. If you are interested in our products and project, welcome to visit our company!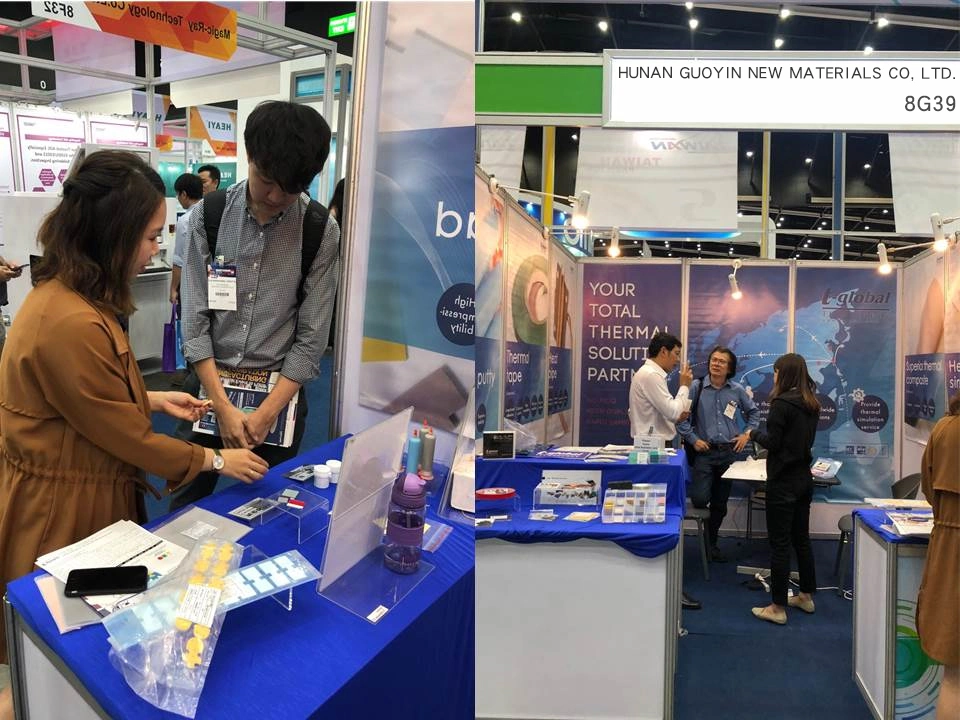 SHIP TERMS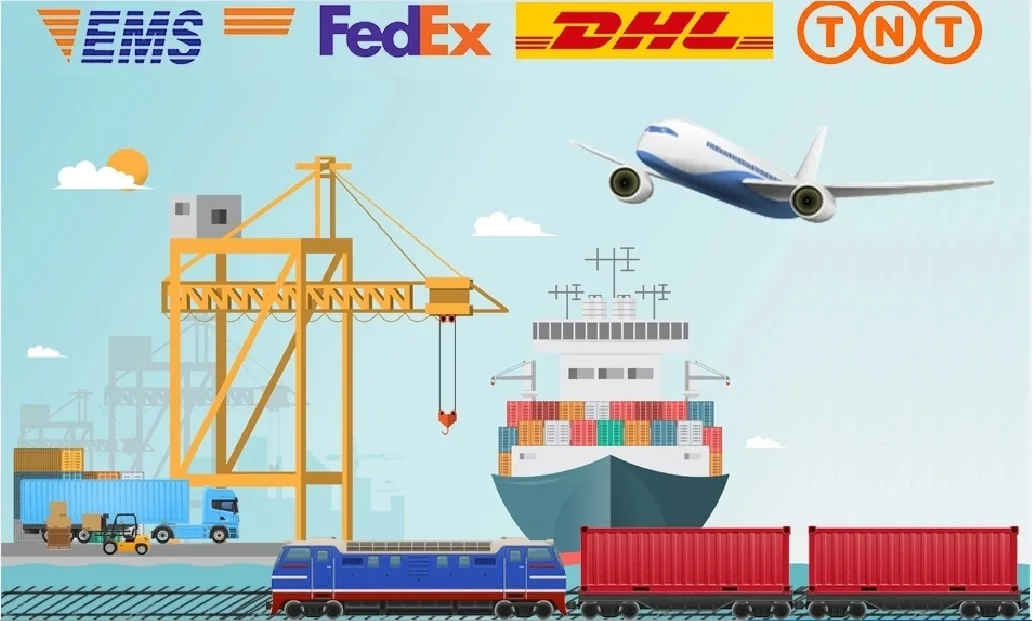 FAQ
Q1. Why choose GUOYIN NEW MATERIAL ?
We are concentrating on Electronic Ink manufacturing in China with over 10 years experience.
And with our own R&D team and manufacture workshop, we targets a variety of different applications of electronic paste and dedicated to the clients to provide effective technical solution.

Q2. Could we provide customized products?
We have our own R&D team and technicians, so that we could provide personalized products
and service according to different customers' requirements.
Q3. What information needed before received an accurate quotation?
1) What is the substrate material you use?
2) Is it for screen printing? What is the screen material and mesh size?
3) Drying process and Firing process?
4) Any specific requirement for silver content, conductivity, solderability, adhesion, etc.?
5) If you already test some method and models, welcome to let us have your test result and the defect, the tested brand and models. We can improve the method, and suggest you the most suitable product based on it.
Q4. How can we guarantee the qualified products?
We have passes the ISO9001 quality management system Certificate.
We strictly carry out according to the quality system in every aspect of the production process.
Q5. Are GUOYIN NEW MATERIAL products environmental friendly?
We have passed ISO14001 Environmental management system certificate of conformity.
All our products are environmental friendly, and non-toxic element up to European RoHS environmental regulation.
Q6. What's your MOQ?
Mostly our MOQ is 1kg, while sometimes we accept less quantity like 200g on the condition that
a sample charge is 100% paid.
Q7. How about the delivery time?
Normally, for sample order, our delivery is within 5 days.
For mass production batch, our delivery is within 7 days. But that depends on the real condition
when we get your order.
Q8. Can I get a sample?
Yes, sample is available.
If noble metal such as Ag, Pd included, and the material cost is already high, we do not offer free samples.
Q9. What payment terms is acceptable to you?
T/T, Western Union, Paypal, and L/C. And you can pay directly by Alibaba trade assurance service order.
Q10. Do you accept VISA business credit card ?
Sorry we don't accept VISA credit card,we'd like to accept T/T, Western Union or Paypal.
And you can pay directly by Alibaba trade assurance service order.