Dental Instrument Table Top Steam Sterilizer Autoclave
-Company Profile
Hefei Sada Medical Equipment Co., Ltd
. is a professional medical equipment manufacturer.Main Products Include: Table top autoclave (sterilizer), Portable Autoclave, Vertical Autoclave, Double Door Autoclave and Horizontal autoclave for Medical, Laboratory and Pharmaceutical Sterilization. Established in 2002 and located in Hefei, Anhui province of China which near the beautiful Mount Huangshan. We focus on manufacturing autoclaves for more than 10 years. As many years development and business expanding into African markets, South America markets, Southeast Asia, Europe and to other potential markets. We can supply the best quality at affordable price autoclaves for our valuable customers. Meanwhile we established our own sale networks, agents and distributors in Zimbabwe and Philippines.Core ValuesOffer OEM Service with Affordable Price is our best Advantages. With 4 manufacturing production lines, 2 assembling production lines and more than 50 skilled professional workers, we can deliver the orders on time. Multi-payment methods available and fast delivery Provide the best sterilization solutions for medical, laboratory and pharmaceutical customers from all over the world.Commitment to QualitySada medical continuous improvement policy is a given in all aspects of our business and central to our stringent quality systems.Contact us now to Establish Mutual BusinessWe hope to cooperate with more customers for mutual development and benefits. We welcome potential buyers to contact us.
-
Product
Description
of Automatic Autoclave Sterilizer:
Features:
1. Indicator light indicates working state.
2. For 4~6 minutes rapidly sterilizing.
3. Sterilizing temperature and time can be preset.
4. Steam-water inner circulation system:no steam discharge,and the environment for sterilizing will be clean and dry.
5. Over temperature & over pressure auto-protection.
6. Safe protection of water lacking.
7. Exhaust the cool air automatically.
8. With three stainless steel sterilizing plates.
9. The chamber of the sterilizer is made of stainless steel.
10. Automatically shut off with beep reminding after sterilization.
Technical Data:
Working pressure: 0.22Mpa
Working temperature: 134ºC
Adjustment of temperature: 105~134ºC
Timer: 0~60min
Power: 1.5KW / AC220V 50HZ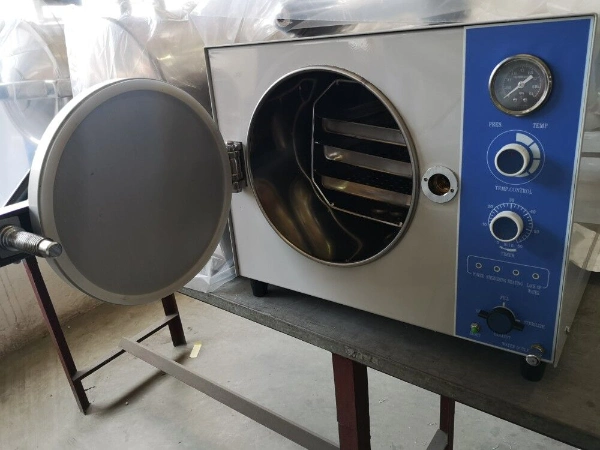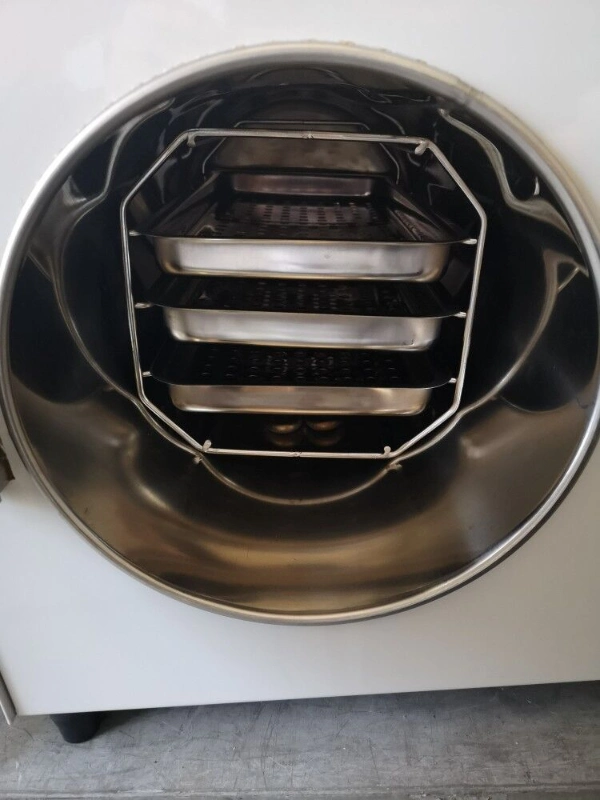 Model No.

Volume

Product Dim. (mm)

Package Size
(mm)

TS-AJ20

20L
Ø250*H420mm
3pcs sterilizing plate

480x480x384

700*580*500

TS-AJ24

24L
Ø250*H520mm
3pcs sterilizing plate

580x480x384

800*580*500
.............................................................................................................................................................................................................................................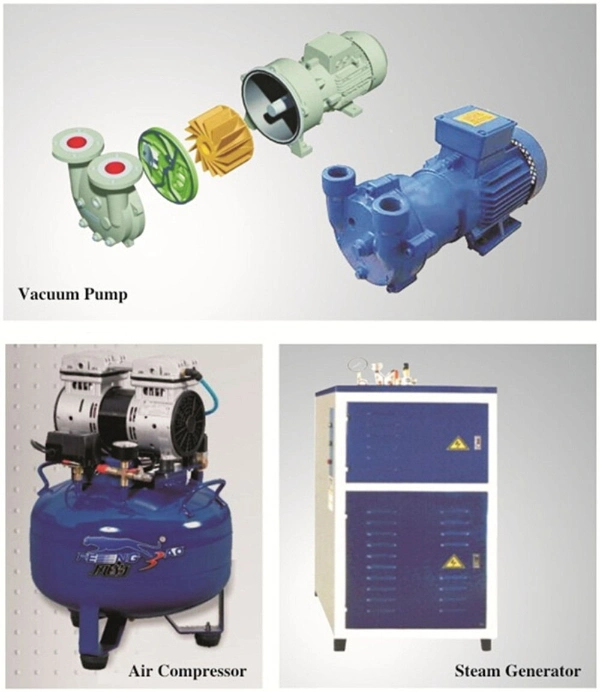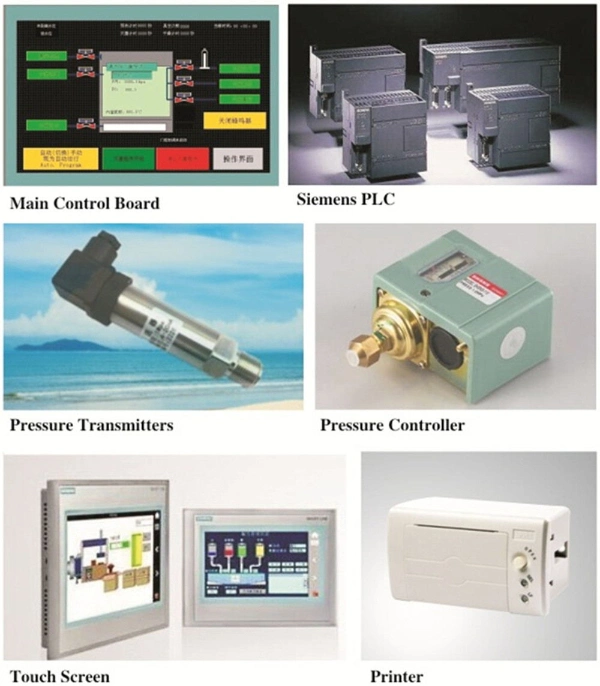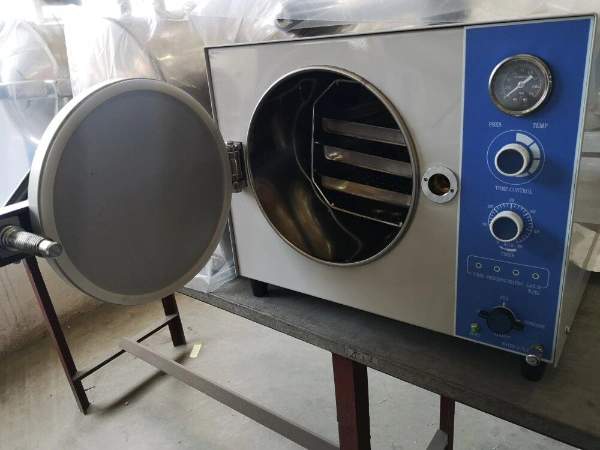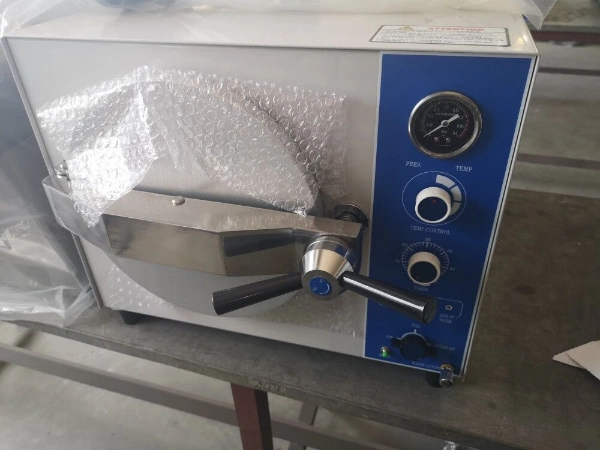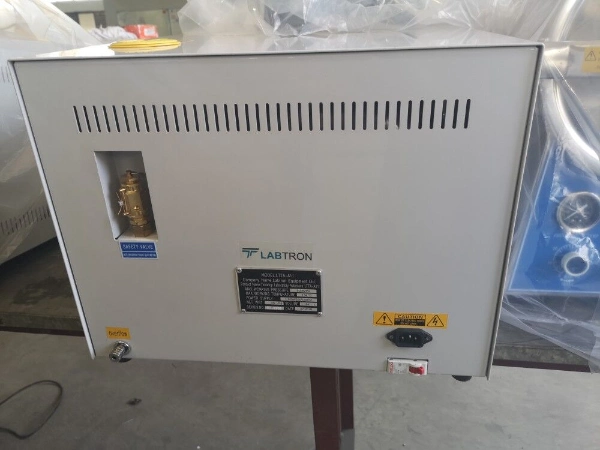 -Pre-sale service
· 24hours online to ensure quick response to customers' inquiry or online message;
· Guide customers to choose the best suitable machine model;
· Offer detailed specification and competitive prices;
-Contract execution
· Machine production will be arranged strictly according to the contract;
· Machine photos will be sent to you for inspection during production;
· Send customs clearance documents by DHL;
· Update latest news after delivery and prepare customs clearance;

-After-sale service
· 12 months warranty except for wear parts;
· Broken spare parts (except for wear parts) will be sent for free due to quality problems;
· In time response to customers technical problems;
· New products update for customers' reference
-What we do?


We provide sterilization solutions for medical industry. Our products line:
Autoclave Sterilizer for Medical or Lab.



-How do we do it?


We apply our technology and experience into creating solutions for the sterilization industries.



-Why do we do it?
Our vision is to fulfill the market needs for the sterilization industries, and provide reliable, flexible, programmable, affordable and safe sterilization items and equipment.
-What Challenge You're Facing?
1.Too many suppliers, difficult to choose a professional and reliable autoclaves supplier ?
2. Don't know much about autoclaves, Like to know more detailed information ?
3. No after-sale service after order complete ?
4. Never get help from supplier for new business expanding ?
WE CAN HELP, Bluestone Autoclave provide a solutions for your business, Inquiry us NOW !
Our VALUE MESSAGE is: Quality Is Our Culture.
Our core competencies is "High Pressure Steam Sterilization Autoclave Sterilizer".
We had the honor to serve many of the Hospitals and Distrubitors of medical and lab Equipments.
WELCOME TO BE ONE OF OUR TOP "VIP" CUSTOMERS".
WE BELIEVE THAT " THE QUALITY IS THE SOUL OF AN ENTREPRISE".
WELCOME TO VISITE US.
Please contact:
Janey Zhang | Sales Manager | Hefei Sada Medical Equipment Co., Ltd.
------------------------------------------------------------------------------------------------
Add: No. 12629, Jingdian Plaza, Fanhua Avenue, Economic Development Zone, Hefei, Anhui, China