BIOBASE Class S Series 45L Table Top Autoclave High Pressure Steam Sterilizer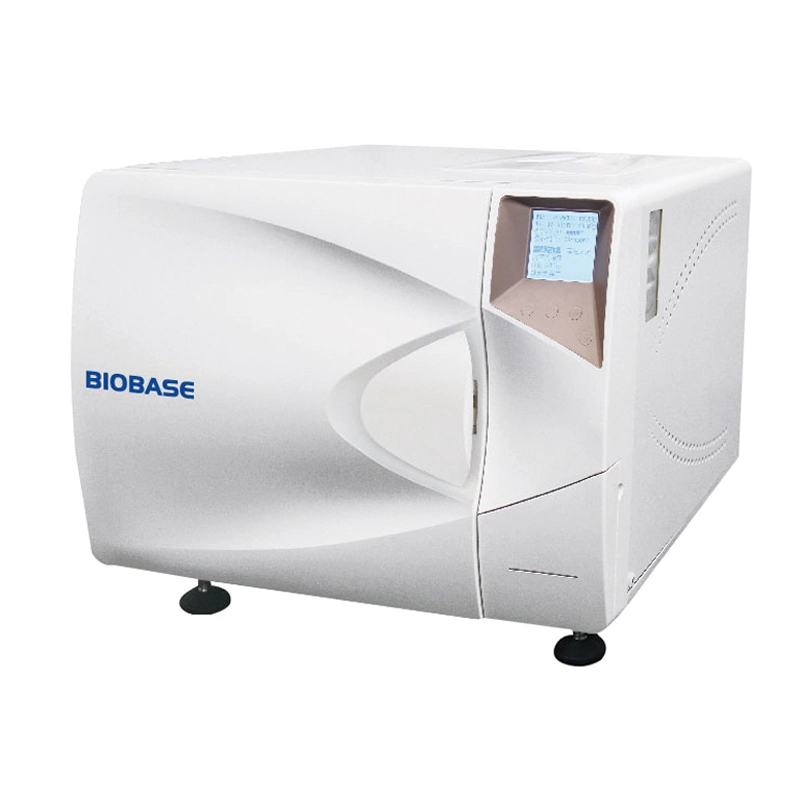 BKM-S series sterilizer is a Class B table top sterilizer. As a type of high pressure sterilizer, it takes steam as its sterilization medium which is fast, safe and economic. They are common used in stomatology department, ophthalmology department, operating room and CSSD to make the sterilization for wrapped or unwrapped instrument, fabric, utensils, culture medium, unsealed liquid, etc.
Product Features
Build-in open type water tank
a. Easy-clean open type water tank
b. Water quality monitor
c. Water filter inside
d. Water level sensor
e. A fully injected water tank can support repeated program running.
Brand-new operation interface
The LCD screen can display temperature, pressure, time, operating status, error and alarm information, etc.
It is convenient for users to observe the sterilizer running status.
Multiple security protective device
Over temperature automatic protective device, multiple control and protection for steam generator, door safety interlock protection and double chamber overpressure protection, electronic circuit safety device.
Automatic door structure
BKM-24/45S series adopt automatic door structure, fast and simple operation, protecting operators from scald.
BKM-80S series adopt multipoint synchronous linkage pressing technology, reliable and durable.
A variety of programs
Sterilization programs: Unwrapped, wrapped, ruber,user 01, N-quick, B-quick, prion test program: BD & Helix, Leakage test.
Auxiliary program: Preheat, washing
Efficiency steam generator
BKM-Z24/45S adopt build-in instant steam generator. BKM-80S adopt build-in energy-storing type steam generator producing steam in high speed and good quantity.
Other feature
Heating, sterilization, exhausting, drying totally automatic.
Chamber is heated by film heater, saving energy and time.
Record type: built-in printer(optional)
Electronic storage: USB flash disk(optional)
Product Techanical Parameter
Model

BKM-Z24S

BKM-Z45S

BKM-Z80S

Volume

24 L

45 L

80 L

Design Pressure

-0.1/0.3MPa

Design Temp.

144ºC

Temp. Range

105~138ºC

Chamber Material

Medical Stainless steel 304

Standard Loading Tray

Type A

Type B

Power Supply

110/220V±10%, 50/60Hz

220V±10%, 50/60Hz

Power Consumption

2.6 Kw

5.8 Kw

7.4 Kw

Chamber Size(mm)

Ф250*450

Ф316*618

Ф358*717

External Size(mm)

660*530*450

830*640*550

1002*730*560

Packing Size(mm)

880*720*700

1015*750*730

1180*830*795

Gross Weight(kg)

80

140

205
Relative Products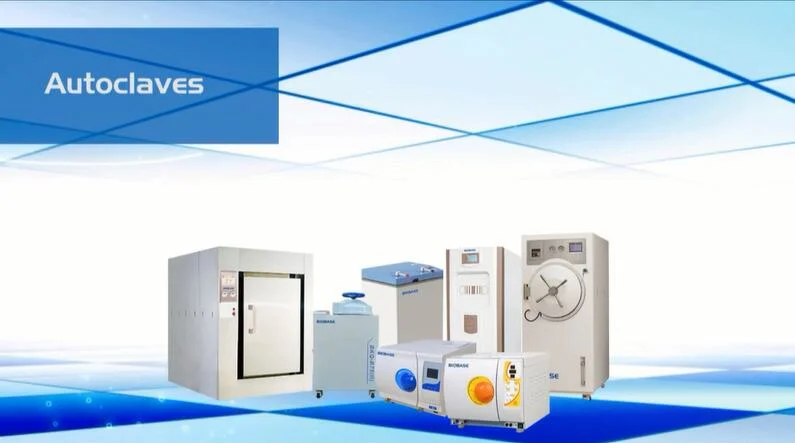 Table Top Autoclave ClassB/ ClassN Series
Vertical Autoclave
Horizontal Autoclave
Cassette Sterilizer
Portable Autoclave
Hot Air Sterilizer
Glass Bead Sterilizer
Plasma Air Sterilizer
H2O2 Low Temperature Plasma Sterilizer


If you have interest, pls contact me for details and special offer!
Wendy Shang
Sales Manager of BIOBASE China
Biobase Meihua Trading Co., Ltd
Address:
No.51 South Gongye Road, Jinan, China 250101
Website:
biobase.en.made-in-china.com biobase.en.made-in-china.com
Tel:
+86-531-55697931
Cell:
+86-15275312292

Thanks for your visiting, hope we have chance to cooperate!